Garage Door Repairs Puyallup Wa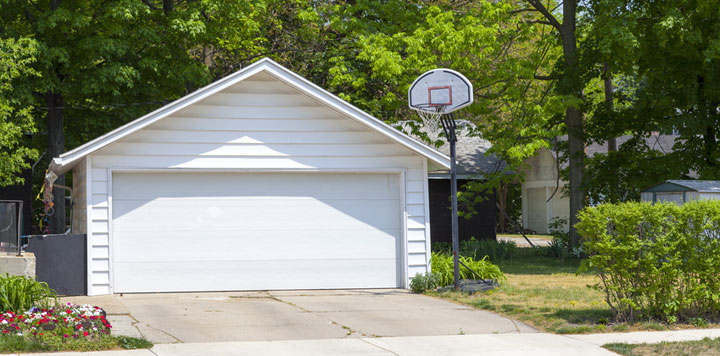 Garage Door Repair Puyallup WA
If you live in Puyallup Washington, you probably know that there are all kinds of overhead doors in Puyallup Washington. There are commercial overhead doors, residential overhead doors, roll up doors and roll down gates (such as the storefront gates). All Pierce County Garage Doors can repair garage doors from all brands and makers in Puyallup 98371. Many times our customers ask us if we can repair their garage door, since they are not sure if we fix this brand, or they are not sure if we repair wooden garage doors. So we would like to answer that question if it is a garage door in Puyallup 98371 WA, All Pierce County Garage Doors can repair it and make it work again.
From industrial heavy duty overhead garage doors, to residential garage door tune up, we can repair it. If your garage door spring snapped, the door is out of track, or if the opener do not respond, we are the answer for all your garage door needs! All Pierce County Garage Doors can fix all overhead doors in Pierce County Washington.
Busted garage door Puyallup Washington 98373
A busted garage door, whether it is a garage door in Puyallup Washington or a busted garage door in Pierce County is not a pleasant experience. It is enough that the door is not opening when your vehicle is locked inside, and you can see why it is good that there is a contractor who offer emergency garage doors repairs in Puyallup Washington. There are many reasons that can affect a garage door and the way it is moving. It is enough that one of the rollers is damaged or no one lubricated it for a long time, to take a garage door off its tracks. When we arrive to inspect a busted garage door at one of our customers in Puyallup WA 98373, we often find that the problem started long before they called for overhead door service in Puyallup, and if they would have got in touch with us on time, the repair could cost less than third from what it will cost now. So we always say and we will say it again, do not wait until it is too late, and until your overhead garage door in Puyallup WA will get stuck and stop working. If there is something wrong with your door, if the cable is lose, the roller is bended, or if the door is not moving smoothly, call 206-257-7689 today, and beside saving money on a repair that will cost you more if you will ignore the problem, by calling us for a same day garage door repair in Puyallup WA, you will avoid putting yourself, or one of your family members at risk.
Garage Door Spring Puyallup WA
The spring system of the overhead doors in Puyallup Washington is what make it so easy to lift and open even doors that weight hundreds of pounds, and what stop the heavy door from crashing into the ground and break. When one of the garage springs snap, it is usually followed by a loud noise that make you wonder if the door is so damaged that you will have to install a new garage door.
Extension Spring System
If your garage door in Puyallup WA is equipped with extension spring system, and hopefully they are secured with 2 safety cables, then the damage may be minimal, and a replacement of the snapped spring (Or both springs) will usually solve the issue.
If you own a garage door which move with the assistance of extension spring cables, but there are no safety cables installed, contact a garage door company in Puyallup to install them for you, or replace them by yourself.
Although the safety cables are not necessary in order for your garage door in Puyallup to work properly, they are required by the law, to protect you, a family member, or objects that may be near the door when the spring will break. If there are no safety cables installed in your garage door, use a local garage door vendor in Puyallup to supply and install them for you.
Torsion Spring System Puyallup Washington
If you are not sure what kind of spring system operate your garage door in Puyallup, look at the springs and you will know. The extension springs are located on the sides of the door, on the top of the tracks, while the torsion coil springs are wrapped around a metal pipe, and usually located at the center of the door.
Every garage door in Puyallup has its own coil springs, which are calculated by the size and the weight of the door. If one of your torsion spring broke, please contact us for a same day repair in Puyallup.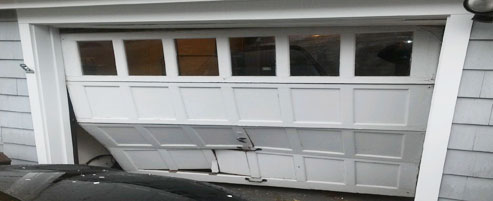 Garage Door Opener Repair Puyallup
The garage door operators you can find in the market today (as long as you purchase a high quality one such as Lift Master opener) can last 20 years and more. If you think about it, it is better to invest in high quality garage door opener rather than purchase a cheap opener that may need to be repaired or replaced in 3-5 years. This goes for every garage door and not necessarily for overhead doors in Puyallup. It can be a garage door in Bonney Lake, or a garage door in Tacoma, when you invest in quality garage door opener, you get a strong opener that will work for years, like every garage operator in Pierce County should.
Safety Sensors Repair Puyallup WA
Safety sensor issue is one of the common problem we need to address while servicing overhead doors in Puyallup WA. If you own motor-driven garage door that operate with an electric opener you will find 2 safety sensors at the bottom of the garage door tracks, or next to it. They are there for a reason, and the reason is your safety. The federal law require that every automated garage door in the US. To include a safety feature such as the garage door safety sensors.
The location of the safety sensors, where people tend to put their cleaning materials or their gardening tools, usually end with one of the sensors which was accidently moved for its place, and "break" the invisible laser beam which run between the 2 sensors. If your garage door is coming down only half way, and reverse to open position followed by a signal from the opener that something is wrong, you may have a safety sensors problem.
In most cases, the safety sensors repair is not complicated, and can be easily performed. Click her to read more about garage door opener troubleshoot.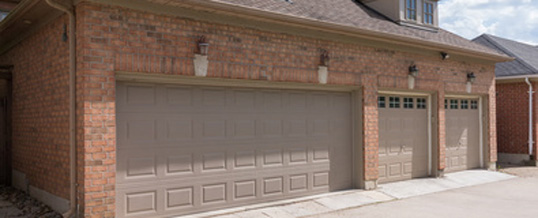 What overhead door's repairs are for DIY
You should know that we are not big fans of DIY garage door repair in Puyallup, and it has nothing to do with the fact that this is our job, we just read too many stories about busted garage doors that by when the owner tried to repair the by DIY, instead of using a professional repairman in Puyallup, ended with injuries.
but at the same time we do encourage people to do things by themselves such as maintain their garage door every 6 months, Repair a busted safety sensor, and other small repairs that doesn't require special tools and professional knowledge.
If you decided to repair your garage door by yourself, please make sure that you have the right tools, the matching parts, and please try to stay on the safe side.
Overhead door safety is the most important part of using a garage door, and of trying to repair a door. And it doesn't have to be a commercial overhead door in Puyallup Washington. Even a residential single vehicle garage door can be dangerous. The rule is very simple, if you are not sure, don't touch. If you will guess, or try to use the wrong part or a tool which wasn't designed for the repair, it can end with injuries. There are contractors who offer same day garage door repair in Pierce County and of course in Puyallup, so there is no need to take unnecessary risks.
Garage door repair in Puyallup
All Pierce Garage Doors offer same day garage door service, including:
Emergency garage door repair Puyallup.

Spring repair or replacement Puyallup.

Opener repair and installation.

Out of track garage door repair Puyallup.

Residential garage door repair.

Commercial garage door repair near Puyallup.

Overhead door roller replacement.

Garage door maintenance.

New garage door installation Puyallup 98374.

Same day garage door repair in Pierce County WA.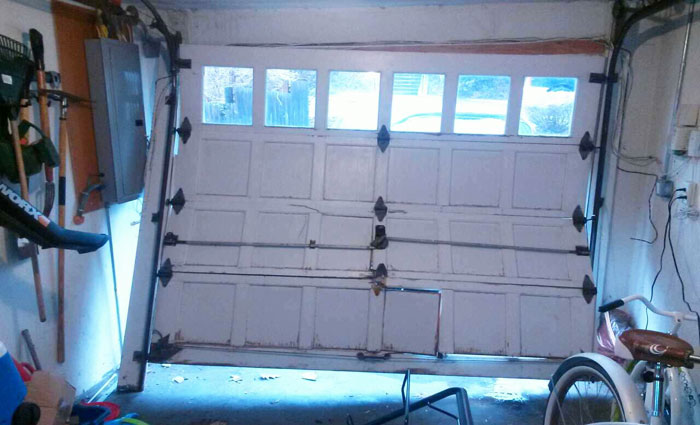 Commercial Overhead Doors Puyallup
If you own a commercial overhead door near Puyallup, you probably know that a perfectly working commercial door can save you a k lot of time and money, which you would of spend otherwise. That is why we offer a same day repair service for commercial Overhead doors in Pierce County, including Puyallup.
If you are having issues with your commercial Overhead door, and you are thinking to continue to use it, or to repair it by doing it yourself, we suggest that you will think again. A commercial Overhead door, whether in Puyallup Washington or a commercial Garage Door in Lakewood WA is dangerous, and should be repaired by a trained and experienced technician, who vehicle the tools, and the right parts for the repair.
Garage Door Installment, Puyallup, WA
Repairing the garage door is not always the best decision. And sometime repairing busted garage door in Puyallup Washington is simply impossible, if you want to maintain the safe use of the door. And we always say that a busted garage door should never be used. It can be a garage door service in Pierce County, or a commercial garage door repair in Tacoma, busted overhead door should be left for the pro.
Sometimes, the cost for repairing your garage door in Puyallup Washington can be bigger than the cost of a completely new garage door installation. So not once, when we are getting a call for a garage door repair, we end with a new garage door installation. When you are planning to purchase a new garage door, there are few things that you should consider before making the decision.

What is your budget for the new overhead door?
What kind of door you need (insulated/non insulated)?
Do you need a motorized garage door?
What is the size that I want?
What color of garage door?
With or without a window?
We can help you answering those questions, by sharing our experience in the garage door repair and installation field in Puyallup WA. After hundreds of garage doors projects in Pierce County, there is no garage door project that will be too simple or too complicated for us.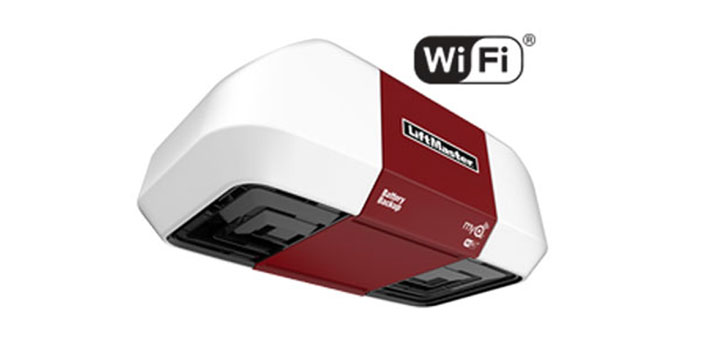 How to find a new garage door in Puyallup WA?
If you look at the houses when you walk or drive the streets of Puyallup zip code 98372, you will notice many different overhead garage doors, with different size, colors, and which were made from different materials. You will probably find some doors that will be similar, and even exact to the type of garage door in Puyallup you own right now, or that you are searching for. There are Wooden garage doors, Hollow doors, Glass doors, Aluminum doors, Insulated doors, one panel doors, commercial door, garage doors with a walk through doors and more. So it easy to get confused through all the options. We have created a list of things to consider when looking to purchase a new garage door. We wrote this article for our customers in Puyallup Washington, but it can be used for people who search for new garage door in Washington, or even a new garage door in Pierce County. Since when it comes to new garage door installation, the quality is what make the difference.
Always aim for High quality garage door in Puyallup
If we will leave the design and the color of the overhead door you want aside for a moment, what really matter is the quality of the door you will purchase. When you are purchasing a new garage door for your home near Puyallup Washington, you are making an investment that will last for many years, and when you purchase quality you are getting quality in return.
There are different garage doors brands and manufactures in the American market, some of them offer new garage doors supply near Puyallup Washington. Many of them offer high quality doors, but not all of them some will offer you law quality doors, and this is exactly what we are trying to help you avoid. The difference between a high quality garage door in Puyallup, and a low quality garage door can range between 15-55% of the price. But if you look at it in the long term, while considering the fact that a high quality can last more than twenty years, and with the right maintenance it may never need repairs, you will see that invest some more money in quality, will save you both time and money, and will prevent from you the need for a garage door techncian in Puyallup Washington to come and fix your door every year.
The high quality overhead doors in Pierce County are stronger, better insulated, and will probably last longer. But beside the time and money you will save on repairs, and the need to replace the overhead door much sooner than if you would of purchase a high quality door, the quality of the garage door is something you are going to enjoy every time you will use the door. And if you replaced a law quality new garage door in Puyallup Washington with a top quality one, you will see the difference from first use.
Invest in quality, and enjoy a strong and reliable overhead door that will serve you for many years, for new garage door in Puyallup Washington, get in touch with us, and one of our experts will be glad to assist you.
For same day garage door service Puyallup, Call: 206-257-7689
Same day service is what we aim for. It can be commercial overhead door in Pierce County, or private home garage door repair anywhere in Seattle. The technicians of All Pierce County Garage Doors are ready for the task.
With our same day service, we can fix any broken garage door today. All you need to do in order to get your garage door working again safely and flawlessly today, is to call 206-257-7689, for same day garage door services near Pierce County, WA.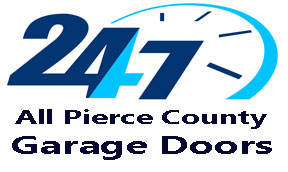 Garage Doors Pierce County
Garage Doors Pierce County
Garage Door Repair Puyallup